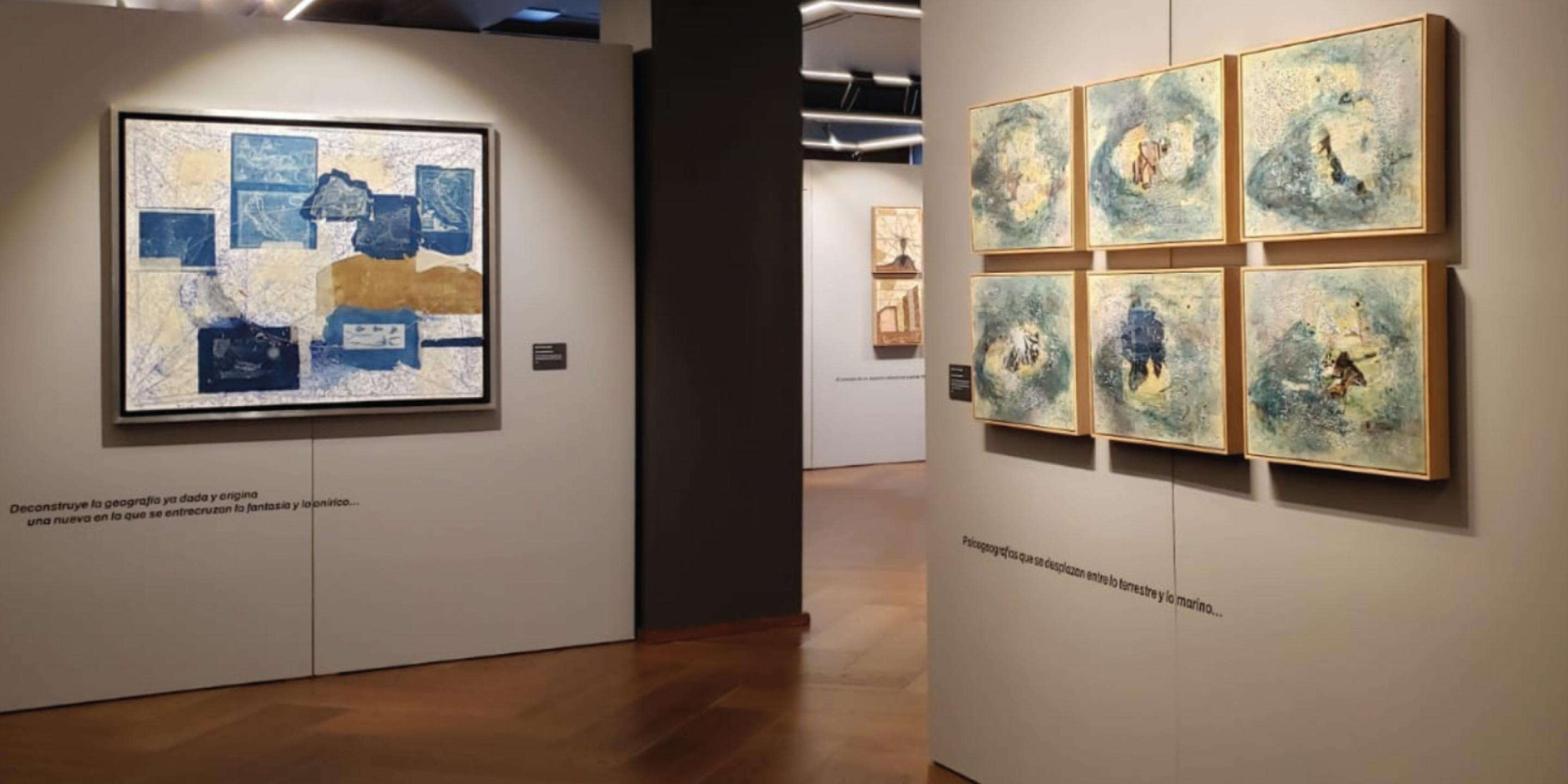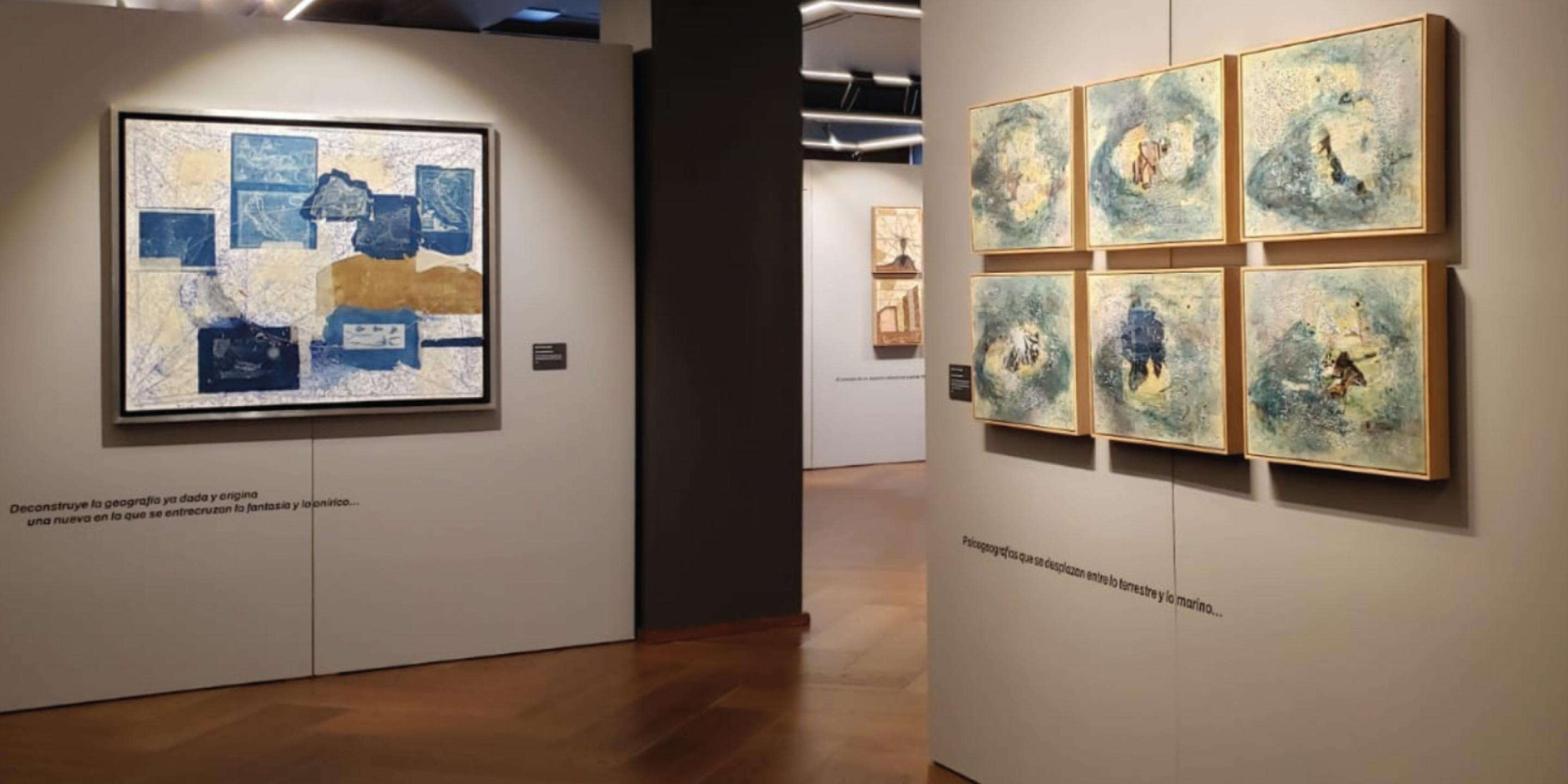 Poetics pictured from a distance: ART/BANKNOTES/SHREDDED/
BANKNOTES/SHAVINGS/DESIGN
From March 18 to July 03, 2022
Poéticas pictóricas a la distancia: ARTE/BILLETE/MACULATURA/REFINES/DISEÑO
18 de marzo al 03 de julio 2022
In the aim of connecting the visitor to Banco de México's cultural efforts and highlighting the relationship between financial education and national and international history and culture, we inaugurate the exhibit Poetics pictured from a distance at the Banco de México Museum, comprised of 41 works by visual artists participating in the fourth edition of the program ART/BANKNOTES/SHREDDED BANKNOTES/SHAVINGS/DESIGN 2020.
Begun in 2017 and coordinated by the Directorate of Financial Education and Cultural Affairs, the program consists of an invitation to recognized artists to create pieces of art out of shavings and shredded banknotes, scraps obtained from cuttings and fragments of banknotes with printing defects caused during the manufacturing process.


We invited 41 artists to participate in the fourth edition, providing them with framed sheets, shavings, and shreds from 200 and 500-peso banknotes from the G banknote family, asking them to produce pieces of art with free-form techniques and themes. Due to the Covid-19 pandemic, the exhibit was delayed. However, these works of art were created during the year 2020, making them testimonies to a historic occurrence that marked all our lives the world over, turning art into a long-distance medium for reflections, feelings, and mutual bonds.
The curatorship of this exhibit is divided into five sections which consider art's capacity to connect dream and reality, unite distant worlds and link them collectively. Thus, in the mezzanine of the Banco de México Museum, we present Dialogues in Transformation, offering distinct artistic visions born in the present context, making art a way to process and transform current events.
In Cartographies of Affections, we exhibit maps and registries of trips that remind us of the importance of travel and interaction with geographic space. At the same time, the section Fertile Territory is comprised of figurative and abstract landscapes that transmit the value of nature and our bond with it.
Playful Narratives looks at the relationship between people created by games, movement, and interaction to construct communities and reinforce collective bonds. Finally, in Identifying Reflections, we find portraits that invite us to reflect on the strength of social bonds that mirror our cultural identity.
Participants in Poetics pictured from a distance:
Ana María Casanueva
Armando Romero
Arturo Buitrón
Aurora Noreña
Bernardo Calderón
Carlos Gutiérrez Angulo
Carolina Mauricio
Carolina Ortega
Carolina Parra
Claudia Gallegos
Coral Revueltas
Emilio Payán
Enrique Pérez Martínez
Esmeralda Torres
Fabiola Tanus
Gilda Castillo
Ioulia Akhmadeeva
Ireri Topete
Jacobo Alonso
Javier Guadarrama
Javier Manrique
Jazzamoart
Jeanne Saade Palombo
José González Veites
Karen Perry
Lenka Klobásová
María Tello
Maribel Portela
Mario Núñez
Mary Stuart
Nunik Sauret
Pablo Rulfo
Paloma Torres
Patricia Henríquez
Rafael Cázares
Renata Gerlero
Roberto Carrillo
Tere Cito
Verónica Gómez
Virginia Chévez
Xavier Esqueda